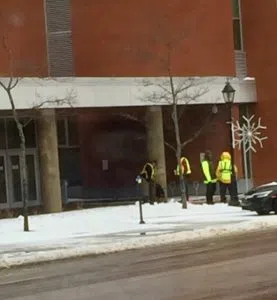 In Charlottetown a small group of people from the Yellow Vests movement appeared outside the Jean Canfield building on Great George and Fitzroy Streets yesterday.
Among the things they are protesting is the carbon tax and global migration.
There were about a half dozen of the demonstrators outside the federal building holding placards.
Meantime,
Alberta oil workers have staged another pro-pipeline rally, where they railed against the Trudeau government and regulatory policies for making it more difficult to get pipelines built.
"Oilfield Dads" spokesman Chad Miller told hundreds of protesters in Rocky Mountain House yesterday that a lack of pipeline capacity to get oil to market has weakened oil prices and is leaving Alberta to suffer its "worst recession turned depression" in a generation.
The groups Rally 4 Resources and Canada Action say in a Facebook event post that a protest convoy to Ottawa intends to arrive on Parliament Hill on February 20th.