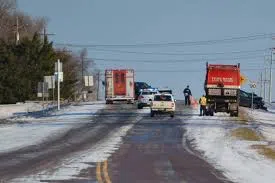 The roads are clear this morning but you will find some icy sections after the freeze overnight.
Highways are bare with some wet and slippery spots.
There is some snow on Route 2 from Morell to Souris and on Route 3 from Cherry Valley to Georgetown and Route 4 from Montague to Dingwells Mills in Kings County. Roads there are partially covered.