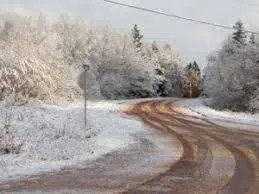 The Department of Transportation has had all of its equipment out after last night's snow and rain.
The plows and salt and sand trucks are on the roads.
The roads are slushy and there are some slippery sections to do drive with care.
Salt and sanding operations will continue today.