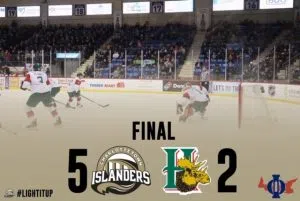 A good start to the second half of the Q season for the Charlottetown Islanders.
They won for the first time over the first place Halifax Mooseheads, 5-2. Halifax had won all five previous meetings this season.
Thomas Casey led the attack with a goal and two assists. The Islanders were up 3-0 late in the second period when Halifax rallied for a pair of power play goals but they put it away in the third on goals from Daniel Hardie and newcomer Noah Laaouan.
The Islanders host the Acadie-Bathurst Titan tonight at 7.00
—
The Titan lost 6-1 to Saint John. James White had three goals for the Sea Dogs.
—
Moncton stays tied for first with Halifax despite a 4-3 shootout loss in Cape Breton. Derek Gentile in his first game with the Screaming Eagles since arriving in trade with the Islanders had a goal in the shootout and two assists in regulation.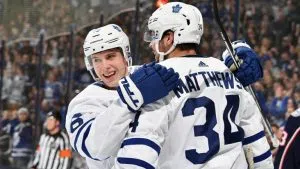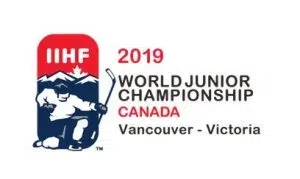 U-S & RUSSIA STAY UNBEATEN
Team USA is 2-0 in the World Juniors with an 8-2 romp over Kazakhstan.
Russia is also 2-0 getting by the Czechs, 2-1.
Canada plays the Czech Republic tonight.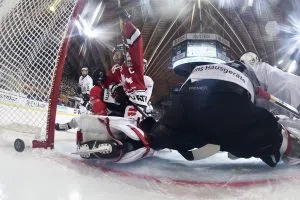 CANADA TO SEMI-FINALS
Former PEI Rocket star Maxime Lapierre had 2 assists as Canada downed Nurnberg, 6-2 to advance to the Spengler Cup semi-finals. Canada is 2-0.
PEI HOCKEY
In PEI Midget AAA hockey, Kings County stopped Mid Isle, 5-3.
 —
Tignish over North River, 7-3 in Jr. C.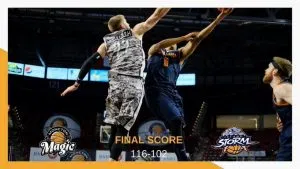 STORM LOSE AGAIN
The Island Storm has lost six in a row bowing 116-102 to first place Moncton in NBL basketball. Sampson Carter with 33 points in the loss.  The Storm is 2-7 while the Magic improve to 11-2.
—
The Orlando Magic had a blowout win over the Toronto Raptors, winning 116-87 in the NBA.
—
The Memorial Seahawks got by the Holland College Hurricanes, 104-102 in exhibition men's basketball.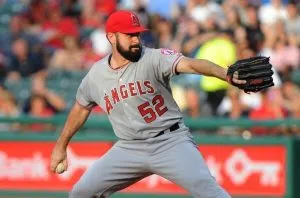 JAYS SIGN RIGHTY
The Toronto Blue Jays have signed free agent right handed pitcher Matt Shoemaker to a one year contract. He's been injured much of the last two years with the Los Angeles Angels.
He suffered a forearm injury that limited him to seven starts (2-2, 4.94 ERA in 2018) after suffering a fractured skull after being hit by a line drive in 2017.
The 32-year old induces a lot of ground ball outs which is a positive sign for the starter pitching in the homer friendly Rogers Centre.
ON TODAY
Charlottetown hosts the Acadie-Bathurst Titan.
The game begins at 7.00.
Summerside defenseman Noah Dobson won't be in the line-up tonight as he skates with Team Canada at the World Juniors. Dobson scored the game winner ina 3-2 effort over Switzerland in Vancouver on Thursday night.
—
Canada faces the Czech Republic tonight looking to go 3-0.
—
The Summerside Western Capitals visit the last place Valley Wild Cats in Maritime Junior hockey tonight. The Caps lead the North Division by 3 points over the second place Campbellton Tigers. Summerside has won 8 of its last 10.
The Wild Cats haves lost 9 of their last 10 and have only 5 wins in 27 games.
—
The NHL with four afternoon games including San Jose at Edmonton, Las Vegas at Los Angeles and Minnesota in Winnipeg.
Tonight John Tavares faces his old team for the first time as the Toronto Maple Leafs host the NY Islanders.
Montreal plays in Tampa Bay.
Washington at Ottawa.
Vancouver at Calgary.
Boston visits Buffalo.
—
Island Jr. B tonight. The Eastern Maniacs host Sherwood in Souris at 7.00.
—
The Central Attack at the Alberton Western Regals in Midget AAA at 7.30. The Regals are an amazing 17-0.
—
Prince County Warriors at the Eastern Express in Pownal at 4.30 in Bantam AAA.
—
Sherwood visits South Side in Crapaud at 7.40 and Summerside and North River face-off at 7.50 at the APM Centre in Jr. C.
OCEAN 100 SCOREBOARD
2019 IIHF World Junior Championship
At Vancouver
Russia 2, Czech Republic 1
At Victoria
United States 8, Kazakhstan 1
—
Spengler Cup
At Davos, Switzerland
Kuopio 1 Magnitogorsk 0 (OT)
Canada 6 Nuremberg 2
—
NHL
Montreal 5, Florida 3
Toronto 4, Columbus 2
N.Y. Islanders 6, Ottawa 3
—
AHL
Cleveland 3, Grand Rapids 2, OT
Syracuse 10, Utica 1
Bridgeport 4, Springfield 3
Hershey 5, WB/Scranton 1
Lehigh Valley 3, Providence 1
Rochester 5, Toronto 1
Laval 4, Charlotte 2
Chicago 4, Rockford 2
San Antonio 3, Ontario 2
Tucson 5, Stockton 2
—
NBA
Charlotte 100, Brooklyn 87
Chicago 101, Washington 92
Indiana 125, Detroit 88
Orlando 116, Toronto 87
Atlanta 123, Minnesota 120, OT
Miami 118, Cleveland 94
New Orleans 114, Dallas 112
Denver 102, San Antonio 99
Oklahoma City 118, Phoenix 102
L.A. Clippers 118, L.A. Lakers 107
—
Saturday's Games
(All times Eastern)
World Junior Hockey Championship
At Vancouver
Denmark vs. Switzerland, 4 p.m.
Canada vs. Czech Republic, 8 p.m.
At Victoria, B.C.
Slovakia vs. Finland, 6:30 p.m.
Sweden vs. United States, 10:30 p.m.
—
Spengler Cup
Quarterfinals
Metallurg vs. Nurnberg, 9:10 a.m.
HC Davos vs. HC Ocelari Trinec, 2:15 p.m.
—
NHL
Carolina at New Jersey, 1 p.m.
San Jose at Edmonton, 4 p.m.
Minnesota at Winnipeg, 4 p.m.
Vegas at Los Angeles, 4 p.m.
Boston at Buffalo, 7 p.m.
N.Y. Islanders at Toronto, 7 p.m.
Montreal at Tampa Bay, 7 p.m.
Philadelphia at Florida, 7 p.m.
Washington at Ottawa, 7 p.m.
Pittsburgh at St. Louis, 8 p.m.
Detroit at Dallas, 8 p.m.
N.Y. Rangers at Nashville, 8 p.m.
Chicago at Colorado, 9 p.m.
Arizona at Anaheim, 10 p.m.
Vancouver at Calgary, 10 p.m.
—
AHL
Charlotte at Laval, 3 p.m.
Binghamton at Belleville, 7 p.m.
Bridgeport at Hartford, 7 p.m.
Cleveland at Grand Rapids, 7 p.m.
Milwaukee at Iowa, 7 p.m.
Providence at Hershey, 7 p.m.
Rochester at Utica, 7 p.m.
Springfield at Syracuse, 7 p.m.
WB/Scranton at Lehigh Valley, 7:05 p.m.
Ontario at Texas, 8 p.m.
Rockford at Chicago, 8 p.m.
Stockton at Tucson, 9:05 p.m.
San Diego at Bakersfield, 10 p.m.
—
NBA
Brooklyn at Milwaukee, 5 p.m.
Charlotte at Washington, 7 p.m.
Houston at New Orleans, 7 p.m.
Cleveland at Atlanta, 7:30 p.m.
Boston at Memphis, 8 p.m.
New York at Utah, 8 p.m.
Denver at Phoenix, 9 p.m.
Golden State at Portland, 10 p.m.
San Antonio at L.A. Clippers, 10:30 p.m.