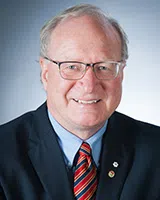 Premier Wade MacLauchlan in a year end interview is not saying when a provincial election will be held.
Some are predicting a spring election in 2019 but the Premier is not saying much on the subject.
He is quoted as saying "We're sort of on the runway" as far as the election call is concerned.
MacLauchlan says recent polls have show a high amount of support for the overall performance of his Liberal government.
But at the same time the Green Party led by Peter Bevan-Baker is neck and neck with the Liberals in the latest Corporate Research Associates poll.
It's a virtual tie at this point but MacLauchlan says he doesn't take stock much in polls.