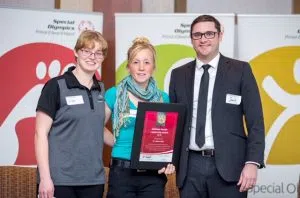 Some special recognition for Dr. Joanne Reid from Special Olympics PEI.
Sher has been recognized with the Golisano Health Leadership Award which is the highest honour for health partners and individuals from Special Olympics international.
It's a first on the Island.
Dr. Reid has been instrumental in health programs for Special Olympics PEI.