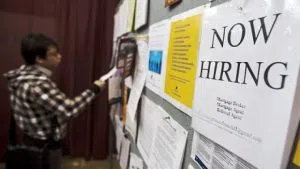 Full-time employment reached an all-time high in Prince Edward Island in November, for the seventh straight month.  That pleases Workforce and Advanced Learning Minister Sonny Gallant.
With 65,700 people working full-time, the year over year growth in full-time employment was 6.7%, the highest among provinces and higher than the national growth of 1.5%.
The unemployment rate last month was 8.5%, higher than it was in October, but still under 10% for the seventh month in a row.
Statistics Canada released its monthly labour report on Friday.
Nationally, employment rose by 94,000 in November, driven by gains in full-time work.