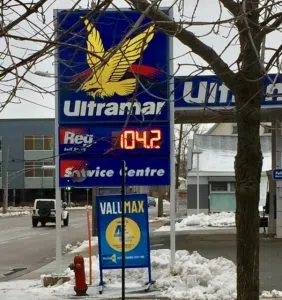 PEI gas prices have dropped again to begin the new month.
Gas goes down by a cent and will be 104.2 a litre for self serve at most Island outlets.
Diesel is down by 1.4 cents a litre.
Home heating oil has fallen 2.4 cents and will be 89.4 a litre plus tax.
Propane is down 1 cent at Superior.
There is no change at Kenmac Energy or Irving.