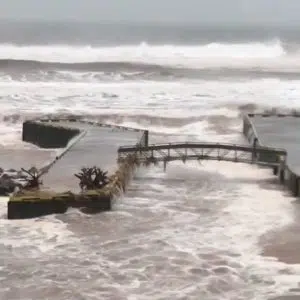 The waves were pounding on a number of PEI north shore beaches and harbours on Thursday.
The popular Basin Head beach saw high waves wash ashore.
A storm surge hit the wharf at French River with waters almost coming to the top of the wharf (see photo below).
Fishermen braved the stormy weather to inspect the wharf every few hours.
Waters receded during the day.