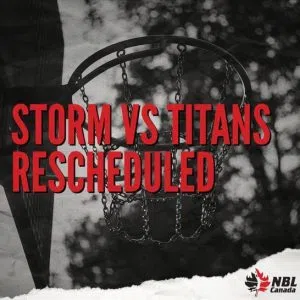 Several postponements from last night due to weather conditions.
The ACAA basketball games between Mount Allison and Holland College in Charlottetown were called off.
The Island Storm game in NBL basketball set for tonight with the Kitchener-Waterloo Titans is off. It will be will rescheduled for February 28th. Rain checks will be honoured.
MATTHEWS RETURNS -NHL HIGHLIGHTS
Auston Matthews returned from a shoulder injury and picked up two goals and an assist as Toronto dropped the San Jose Sharks, 5-3 in the NHL.
John Tavares with two goals as the leafs won their third in a row.
Dallas got by Calgary, 4-3 on a Tyler Sequin overtime goal.
In other games, Detroit trimmed St. Louis, 4-3.
Anaheim got by Florida, 3-2.
Colorado doubled Pittsburgh, 6-3. Nathan MacKinnon had a goal and three assists for the Avalanche. Sidney Crosby scored all three goals for the Penguins.