Lots of postponements as a result of the weather in the Maritimes on Friday.
The UPEI men's Panthers hockey game at Dalhousie was called off.
So was the Summerside at St. Stephen Maritime Jr. hockey game.
The Island Storm home opener in NBL basketball with Cape Breton was moved to 7.00 tonight at the Eastlink Centre.
ISLANDERS ON OCEAN
The Charlottetown Islanders on the road tonight at Acadie-Bathurst and you can catch the action on Ocean 100 beginning at 6.45 with the pre-game show.
Rimouski blanked the Titan, 3-0 last night in the Q.
Baie-Comeau over Cape Breton, 7-4.
NHL
The Toronto Maple Leafs have the best record in the NHL at 14-6 after edging the Anaheim Ducks, 2-1 in overtime. Morgan Reilly took a nice pass from Mitch Marner to put the game away. Toronto went a rate 3-0 on their California road trip.
Buffalo over Winnipeg 2-1 in a shootout. Los Angeles trimmed Chicago, 2-1 in a shootout.
Dallas got by Boston, 1-0 in OT on a goal by Jason Dickson.
St. Louis downed Las Vegas, 4-1.
At the Monctonian in Midget AAA the Kensington Wild is 2-0 with a 5-1 wn over Pictou County. Landon Clow and Bennet MacArthur had a goal and assist each.
Charlottetown Pride tied College St-Anne, 2-2. Noah Griffin and Jake Squires with the goals.
The Central Attack is 2-0 in the Bantam division.
Mid Isle and the Eastern Express both 0-2.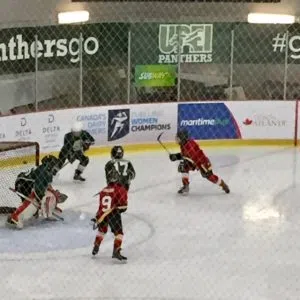 The Early Bird Minor Hockey tournament into its third day around Charlottetown.
The Charlottetown Abbies are 2-0 in the Pee Wee AAA division. North River, Sherwood, Summerside, and Pownal are 1-1.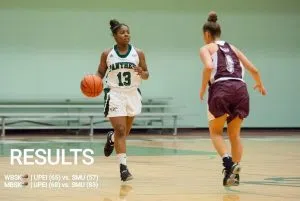 The UPEI women Panthers are 5-1 with a 65-57 effort over Saint Mary's. Jenna Mae Ellsworth with 16 points.
Carolina Del Santon had 13 points, 13 rebounds and 5 blocks.
The men Panthers now 3-3 losing 83-68 to the Huskies.
Milo Sedlarvec with 19 points and 5 rebounds in the loss.
Dakelle Broks with 11 points.
NBA
The Toronto Raptors losing streak has hit three straight after a 12-1 start. The Raptors lost 123-116 in overtime in Boston.
ON TODAY
The Charlottetown Islanders have their first game in over a week as they play in Bathurst on Ocean 100 Saturday Night islanders Hockey. Gametime is 7.00. The pre-game show at 6.45.
The Islanders are 6th overall in the Q and 3rd in the Maritimes behind Moncton and Halifax at 13-7-1. They've won 2 in a row and have an 8-2 record in their last 10.
Left Wing Daniel Hardie leads the Isles with 15 goals ands 27 points in 21 games.
—
UPEI will visit St.X. in Antigonish in AUS men's hockey.
The Panthers have also been off for over a week with two straight postponements. They have a 5-5-1 record
—
The women Panthers will visit Saint Mary's in Halifax.
—
The Island Storm has its home opener tonight, re-scheduled from last night due to the storm.
Game time is 7.;00 at the Eastlink Centre as the Storm hosts the Cape Breton Highlanders.
—
In AUS basketball, UPEI hosts Saint Mary's again at 6.00 in the women's and 8.00 in the men's.
The women's Panthers are 5-1.
—
The Dal Aggie College Rams play Holland College at noon in the men's game a2.00 in the men's in Charlottetown.
—
The NHL has busy Saturday.
Night games include Pittsburgh at Ottawa, the Penguins minus the injured Sidney Crosby.
Montreal is at Vancouver.
Boston at Arizona.
—
Moncton at the Eastern Maniacs in Island Jr. B hockey in Souris at 7.00.
—
The Monctonian and Early Bird tournaments continue today.
—
Harness racing at Red Shores in Charlottetown with post time at 12.30 for the 13 dash card.
Eagle Jolt with Marc Campbell is the 5-2 favourite in the 9th.
OCEAN 100 SCOREBOARD
(All Times Eastern)
NHL
Buffalo 2, Winnipeg 1, SO
Dallas 1, Boston 0, OT
Los Angeles 2, Chicago 1, SO
Washington 3, Colorado 2, OT
Toronto 2, Anaheim 1, OT
St. Louis 4, Vegas 1
—
AHL
Belleville 5, Toronto 4, OT
Hershey 6, Cleveland 1
Ontario 4, Grand Rapids 3
Syracuse 4, Utica 0
Charlotte 2, WB/Scranton 1
Lehigh Valley 5, Providence 4
Springfield 9, Rochester 4
Bridgeport 2, Laval 1, SO
Iowa 6, Milwaukee 0
Texas 5, Rockford 1
San Diego 4, Bakersfield 1
Stockton 3, Tucson 1
—
NBA
Boston 123, Toronto 116, OT
Brooklyn 115, Washington 104
Indiana 99, Miami 91
Philadelphia 113, Utah 107
Memphis 112, Sacramento 104
Minnesota 112, Portland 96
New Orleans 129, New York 124
Milwaukee 123, Chicago 104
—
Saturday's Games
(All Times Eastern)
NHL
Tampa Bay at Philadelphia, 1 p.m.
Detroit at New Jersey, 1 p.m.
Buffalo at Minnesota, 6 p.m.
Pittsburgh at Ottawa, 7 p.m.
Montreal at Vancouver, 7 p.m.
Columbus at Carolina, 7 p.m.
Florida at N.Y. Rangers, 7 p.m.
Boston at Arizona, 8 p.m.
Los Angeles at Nashville, 8 p.m.
Edmonton at Calgary, 10 p.m.
St. Louis at San Jose, 10:30 p.m.
—
NBA
L.A. Clippers at Brooklyn, 6 p.m.
Atlanta at Indiana, 7 p.m.
Denver at New Orleans, 7 p.m.
L.A. Lakers at Orlando, 7 p.m.
Philadelphia at Charlotte, 7 p.m.
Utah at Boston, 7:30 p.m.
Sacramento at Houston, 8 p.m.
Toronto at Chicago, 8 p.m.
Golden State at Dallas, 8:30 p.m.
Oklahoma City at Phoenix, 9 p.m.