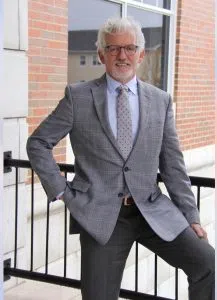 Dr. Sandy MacDonald is the new President of Holland College.
He will succeed Dr. Brian MacMillan.
MacDonald has been Vice-President for Academic and Applied Research at Holland College for the last three years.
He has been responsible for 4,500 students on PEI and in China.
MacDonald was Deputy Minister of Education from 2010 to 2015.
He begins his new post on January 1st, 2019.