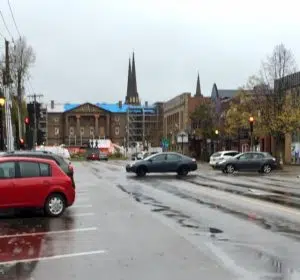 The total amount of rainfall was 25-35 mm across the Island last night and some areas got snow mixed with ice pellets late in the evening.
Early morning ferry crossings were cancelled.  The first sailing of the day at 1.00 at Wood Islands and then resuming on the regular schedule.
 There was a wind advisory on the Confederation Bridge.