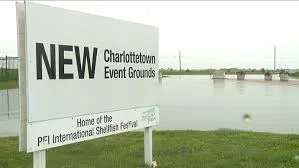 Holland College has its eye on acquiring the Charlottetown Events Grounds property on Grafton and Water and likely using it for parking for students and staff for its downtown campus.
Ken Heckbert, the chief financial officer for the College says talks are underway with the province on acquiring the property although no agreement has been made.
Holland College has limited space for parking at the present time in the downtown.
The Events Grounds have been used for concerts and the Shellfish Festival plus the Jack Frost Children's Winterfest.
Kim Devine who is running for mayor of Charlottetown believes public consultation would be needed in the process.