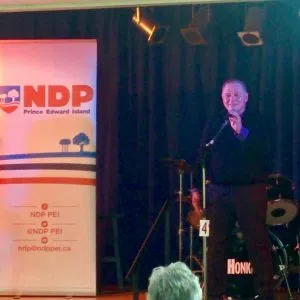 Dr. Herb Dickieson, the former MLA and Leader of the Island New Democrats, is looking to get back in the legislature.
Dickieson has announced he's seeking the NDP nomination for District 25, O'Leary-Inverness.
Dr. Dickieson has had a family practice based in O'Leary, and has also worked in Alberton and Tyne Valley during his 30 years as a physician.
He led the Island New Democrats for seven years from 1995 to 2002. In 1996, he was elected as the MLA for what was then District 25 West Point-Bloomfield.