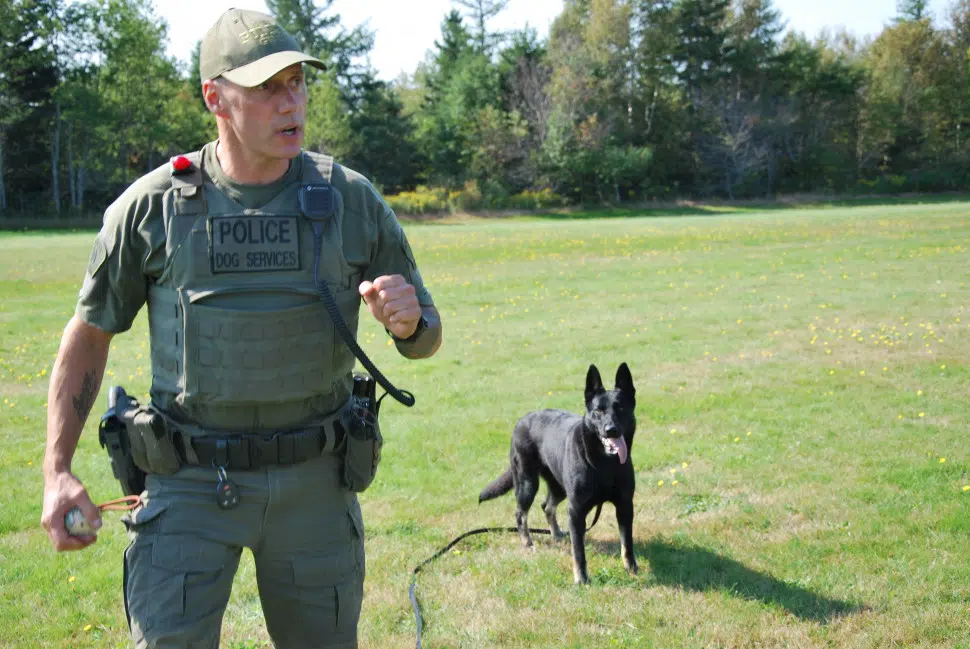 There's a new RCMP dog on the island.
RCMP dog handler Cpl. Marc Periard, a 30-year veteran of the RCMP, has returned from the Mounties' dog training facility in Alberta with his newest four-legged partner, Jule.
Jule will track criminals, search and locate missing or lost people, search for narcotics, locate physical evidence at or near crime scenes and assist officers on patrol during high-risk take-downs.