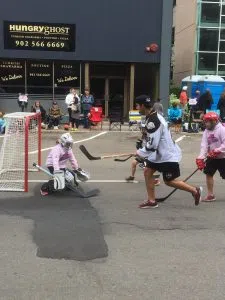 The Charlottetown Islanders 2018 Street Hockey Jamboree is on from 8 until 12.
The fifth year event has minor hockey players 6-12 playing with a member of the Islanders on four member teams.
Kent Street between Great George and Prince is blocked to all traffic for the morning.
The annual event is the unofficial start to the Major Junior Hockey season each year.
Team members of the 2018-19 Islanders will be announced.