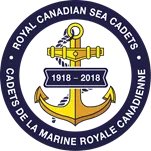 Motorists are being advised  to expect delays in Charlottetown today.
The city is staging a Freedom of the City ceremony and parade for the Royal Canadian Sea Cadets.
About 75 cadets willmarch from the provincial government buildings on Kent Street to Queen Street, arriving at City Hall at 10:30.
There will be rolling closures along the parade route as the cadets are escorted by Charlottetown police.