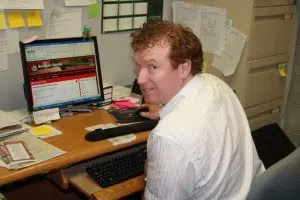 Chepstow, PEI's Kelsey MacIntosh has been named the new Technical Director for Ringette Canada.
The Island native will begin his new job on September 24th and will be responsible for leading the development of players, coaches and officials.
MacIntosh has been Baseball Canada's program coordinator and helped with long term athlete development and coaching and officiating.
He was also a multi-sport director at one time with Sport PEI and has a deep knowledge of many sports.
He was also a former President of the PEI Tackle Football League which grew under his direction in the early 2000's.