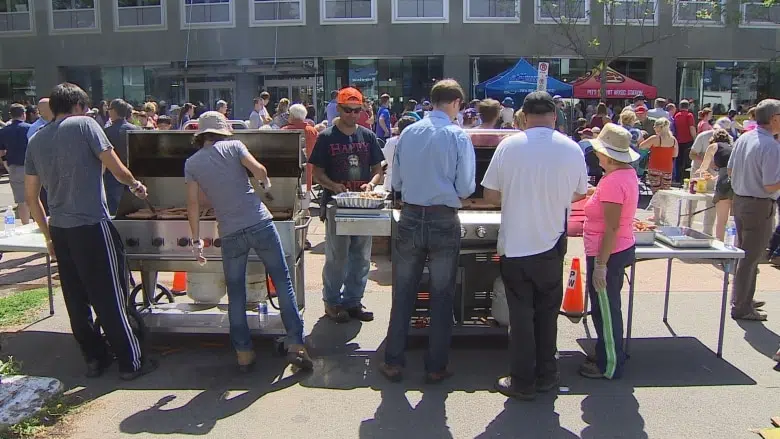 The City of Charlottetown Mayor and Council invite residents and visitors to the Mayor's Annual BBQ tomorrow to kick off Old Home Week.
The event takes place outside our Ocean 100 studios on the corner of Fitzroy Street and Great George Street, right beside the Atlantic Technology Centre. It runs from 11:30 a.m. until 1:00 p.m.
The Mayor and Councillors will be joined by city staff and Hot 105.5 and Ocean 100 personalities. The event will include free food, entertainment and a small petting zoo for children.
During the BBQ, Fitzroy Street will be closed to motorists from Great George Street to the Fitzroy Parkade. Motorists will still be able to access the parkade.