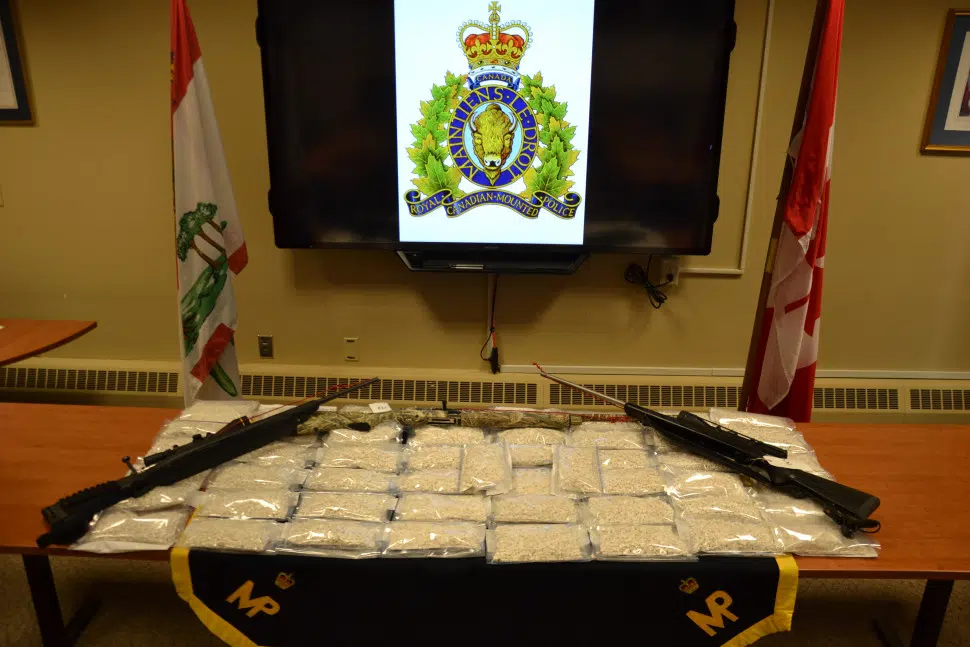 An update from the RCMP on Tuesday's drug bust in Richibucto that involved the RCMP's Federal Investigative Unit in Charlottetown.
Over 50 pounds of methamphetamine was seized as a result of a traffic stop.
The Mounties say the items seized have been further examined, and there were approximately 50,000 methamphetamine pills, along with two rifles, and a shotgun.
A 52 year old man and a 42 year old woman, both from the Moncton area were arrested at the time of the traffic stop, and have since been released from custody.
The investigation into the seizure is continuing and it's anticipated that charges will be laid.