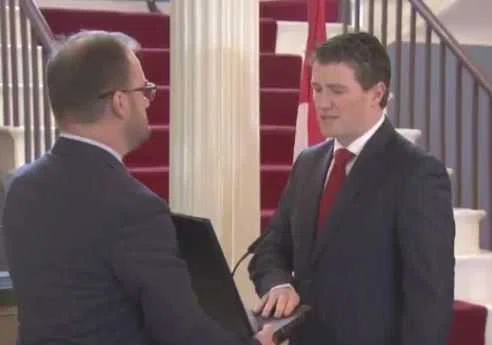 Jordan Brown, MLA for Charlottetown-Brighton, was sworn in as minister of Education, Early Learning and Culture during a ceremony at Government House this afternoon.
Brown's appointment to the inner circle of the MacLauchlan Liberal government comes four days after former senior minister and District 11 Charlottetown-Parkdale MLA Doug Currie announced he was stepping down immediately, following 11 years of public, elected life.
The new Minister of Education, Early Learning and Culture is best known for defeating former Progressive Conservative Party Leader Rob Lantz in his own district during the 2015 provincial election.