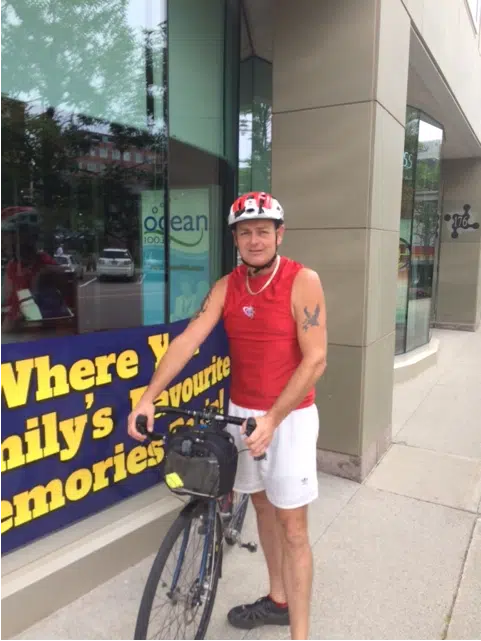 Islander Jerry Gill is back home in PEI after cycling from Calgary to Charlottetown since April 12th.
He had been working in Fort MacMurray until the fires hit, and was coming back to see family, and decided to cycle here from Calgary.
He says that this time he did it for bragging rights, and the health benefits.
He plans to do it all again next year, but, for the United Way.