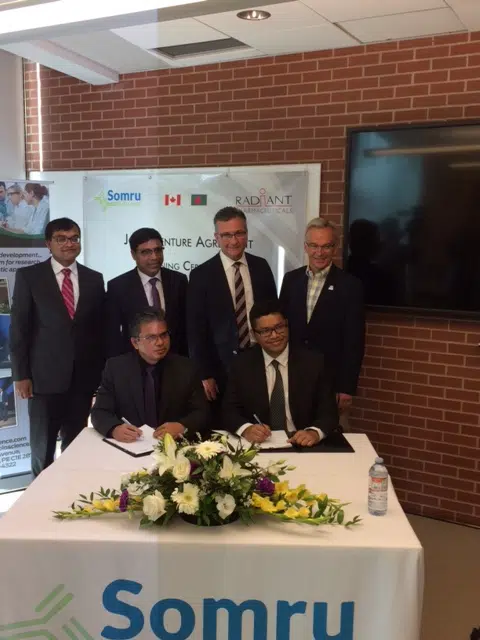 Somru, a bioscience company based in PEI, has entered a joint venture with Radiant Pharmaceuticals of Bangladesh.
Through this agreement, they will establish and operate an independent state-of-the-art diagnostic laboratory in Bangladesh. Somru will also export its test kits for diabetic and oncology patients to Bangladesh.
Officials with both companies say this agreement will help bring the first affordable, reliable and accurate advanced diagnostic service to the 180-million people who live in Bangladesh.
Somru says this agreement is expected to create $50-million in export sales over the next five years, and add 100 new employees to Somru's PEI operation.