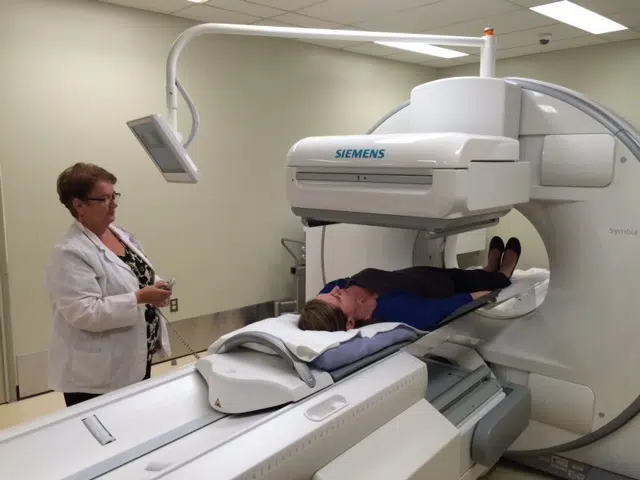 Two leading-edge pieces of diagnostic imaging equipment are up and running at the Queen Elizabeth Hospital.
It was close to $1.5-million in donations through the QEH Foundation that made the purchase of the equipment possible.
The new Nuclear Medicine SPECT/CT Camera replaced an older model that was about 25 years old. This new SPECT/CT Camera will help provide accurate diagnoses for cancer, cardiac and pediatric patients. There's also the benefit of speed, and it means as many as three more patients can be seen a day. The pricetag for the SPECT/CT Camera is more than $900-thousand.
The other new piece of equipment is a Digital Radiographty Unit. The total cost was $550-thousand, and it's purchase means PEI is the first province in Canada to be 100 per cent digital with this type of general equipment. There are currently three other radiography units and they perform over 65-thousand x-ray procedures a year. A big benefit with these units is that, because they are digital, the images are instantly accessible. It means greater efficiency and accuracy, and waits have gone from 90 minutes to no more than 20 minutes.
The funds for both machines came from donations to the QEH Foundation's Annual Friends For Life Campaign and Annual Eastlink Telethon.