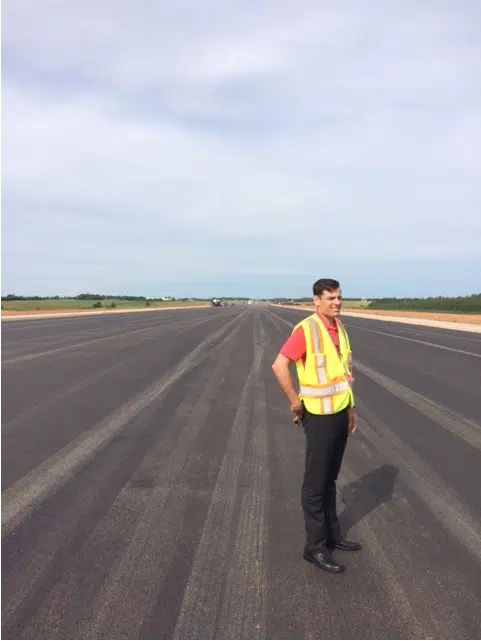 The 2000-foot extension of the crosswind runway at the Charlottetown Airport moved into a significant phase this week.
The asphalt is being put down this week and next week, and then the now 7000-foot runway will be active later this summer or fall.
Charlottetown Airport Authority CEO Doug Newson says the project is on schedule, and on budget.
A big reason reason for the extension of the airport's second runway is because the main runway will have to be shut down for 6 months in 2018 as it undergoes upgrades. That meant the second runway had to be lengthened so it could handle the bigger jet traffic that uses the main runway.
Newson says this will also give the airport two runways that can handle commercial planes, and in crosswind situations.
The extension to the crosswind runway is a $7-million project, and then the main runway project next year will make it a total investment of $20-million.